NOLA Krewe of West Africa Culture Festival 2023
sat11feb12:00 pmsat6:00 pmNOLA Krewe of West Africa Culture Festival 2023
Event Details

Join us for African food "Fufu" and Afrobeats music as we celebrate many West Africa ancestors heritage in New Orleans
T-Mobile Corporate sponsor as of January 4, 2023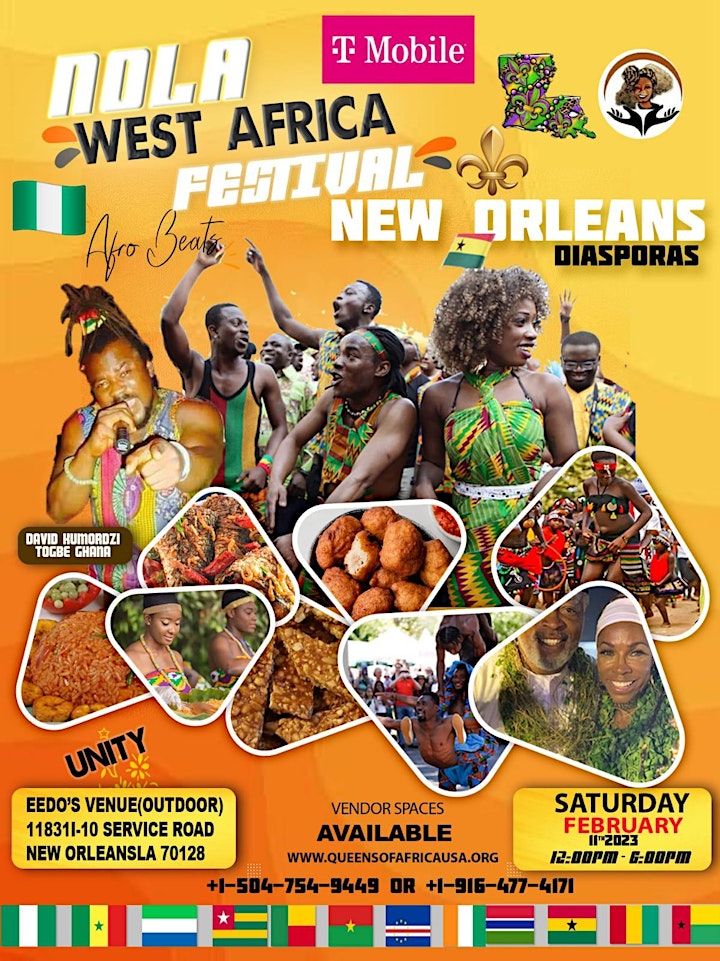 Have you ever visited New Orleans and felt a connection you could not explain?
Many West Africa Slave Ancestors landed in Florida port and were transported to the port of New Orleans.
Do you want to know where you came from?
New Orleans is the first city in America where the Atlanta Slave Trade of selling took place and house many West Africa ancestors. Their rich culture of dancing, and heritage is deeply rooted in New Orleans.
Join us as we educate, celebrate, dance, enjoy Culture foods, live entertainment, shop with culture vendors, and connect spiritually with ole folks tales and some generational ancestors stories.
If you are lost and asking your self where are you from, this is the event to attend. We got some of the answers! This exciting event you don't want to miss!
Connect the History
Join us in New Orleans as we celebrate some of our West African contributions Heritage to help building the city of New Orleans Saturday February 11, 2023, 12:00 noon to 6:00 pm, EDDO'S Venue (outside) 11831 N. I-10 Service Road New Orleans East. Many of our ancestors came from what is NOW called Ghana the gateway entrance to Africa, distance in driving but our ancestors walked to the coast….Guinea is 29 hours and 23 minutes away from Ghana, Burkina Faso is 1 hour and 11 minutes away from Ghana, Mali is 23-26 hours away from Ghana, Nigeria is 31 hours away from Ghana, Cote d'lvoire which is aka the ivory coast is 14 hours and 7 minutes away from Ghana, Senegal is 40 hrs and 37 minutes away from Ghana, Liberia is 22 hours away from Ghana and 53 minutes, Benin City is 22 hours and 28 minutes from Ghana. The famous second line dance in New Orleans comes from Cote d'lvoire named the Zaouli. All our ancestors that was captured as prisoners for slavery were held in the Cape Coast Dungeons which is Cape Coast Ghana exited that coast line to journey to Europe, Caribbeans, and Haiti, they were dropped off at the port in Florida and transported to New Orleans which was the main port for selling, trading and where many lived with their owners and thereafter slavery ended. Some History stated The French was it's own Black Empire within Africa. New Orleans is filled with our West Africa Ancestry History that is fading away because it is not being taught in the schools and the current generation have little to no knowledge of their West Africa ancestry history. Our organization is celebrating to keep our ancestral history alive and correctly educate the present and forthcoming generations.
Admission is FREE, West Africa Food and New Orleans favorites available for purchase. Exhibitors opportunity. drinks sold by EDDO'S, pay to be a vendor at www.queensofafricausa.org
FREE tickets online at Eventbrite
Nearly 13 million African people were kidnapped and trafficked across the Atlantic to the Americas, byway of the British, French, and Spanish colonies [the French and Spanish are a mixture of dark skinned and light skinned people] that would later comprise the United States. Two million people died during the barbaric Middle Passage. All origins directs back to an area in Africa. You may not have been born directly in Africa but you definitely have an ancestor that came from the Continent of Africa. Indians are Africans migrated out of the 12 tribes that migrated long before the Atlantic Slave trade and settled in different parts of the Americas now call America aka West Africa broken off.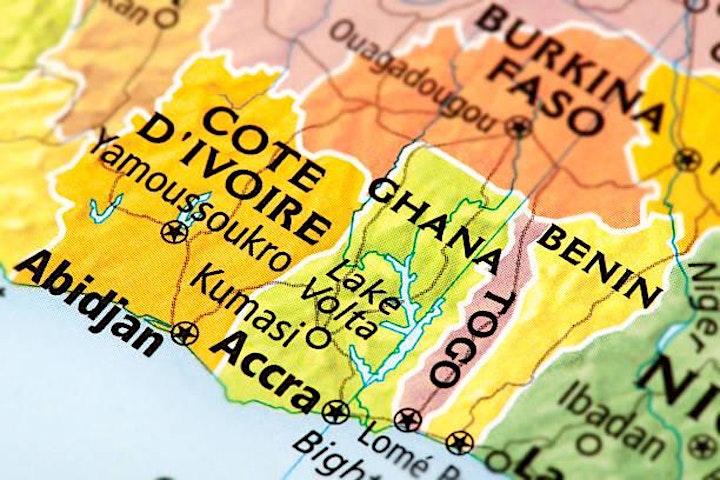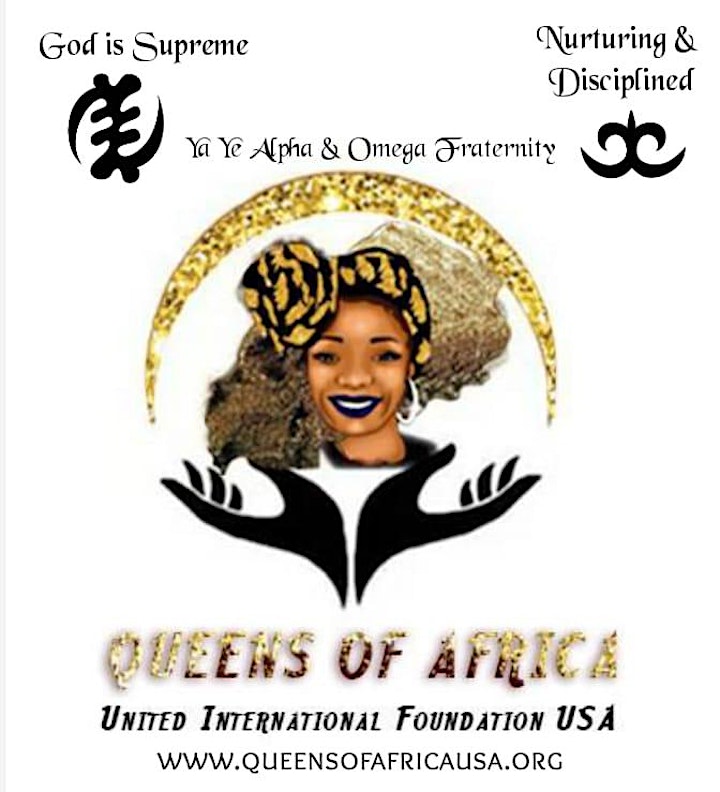 Presented by Queens of Africa United International Foundation USA ( American Ghanaian)
www.queensofafricausa.org and Afro-Carnival Festival
(African American Ghana and Nigerian organizations)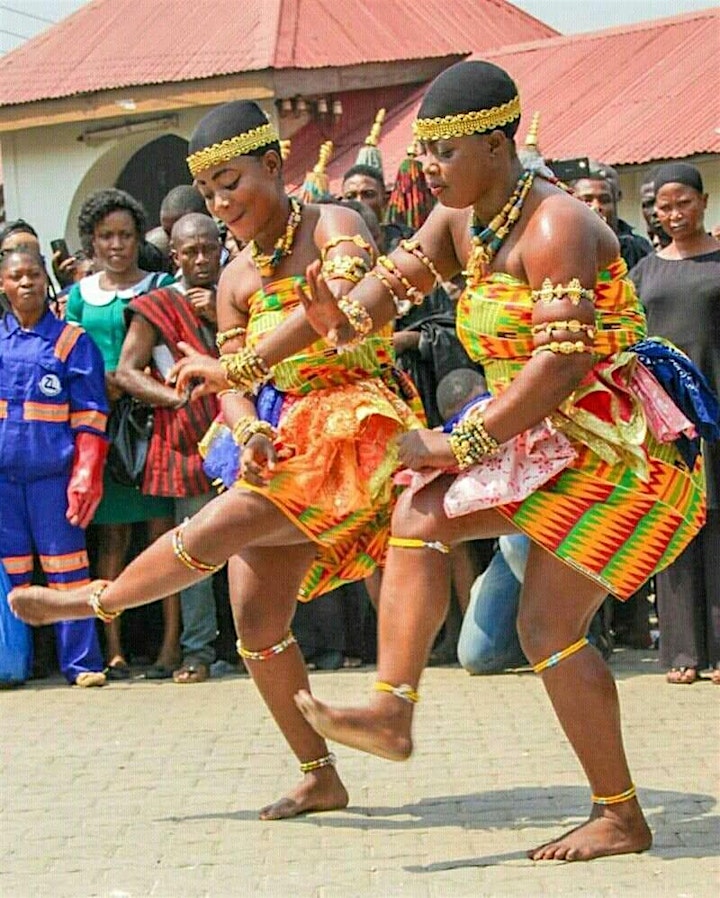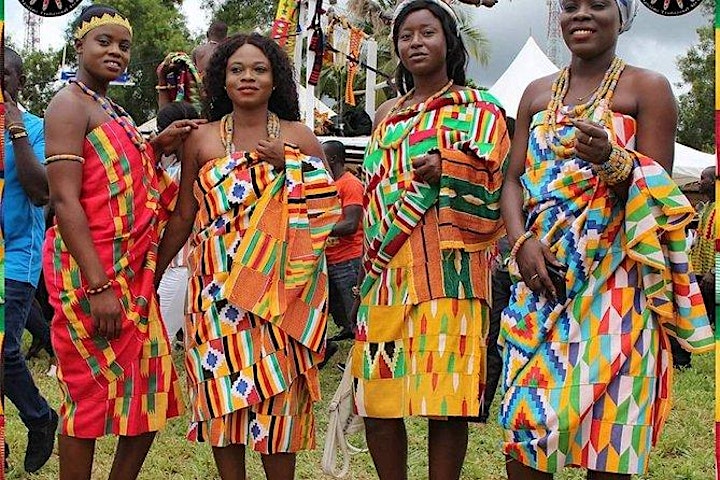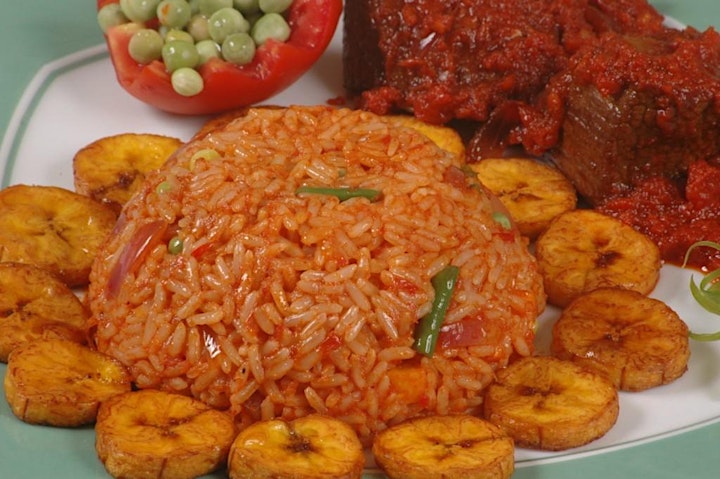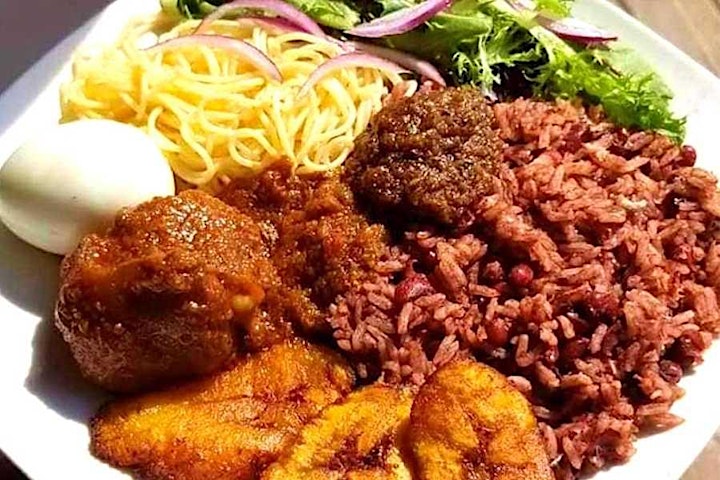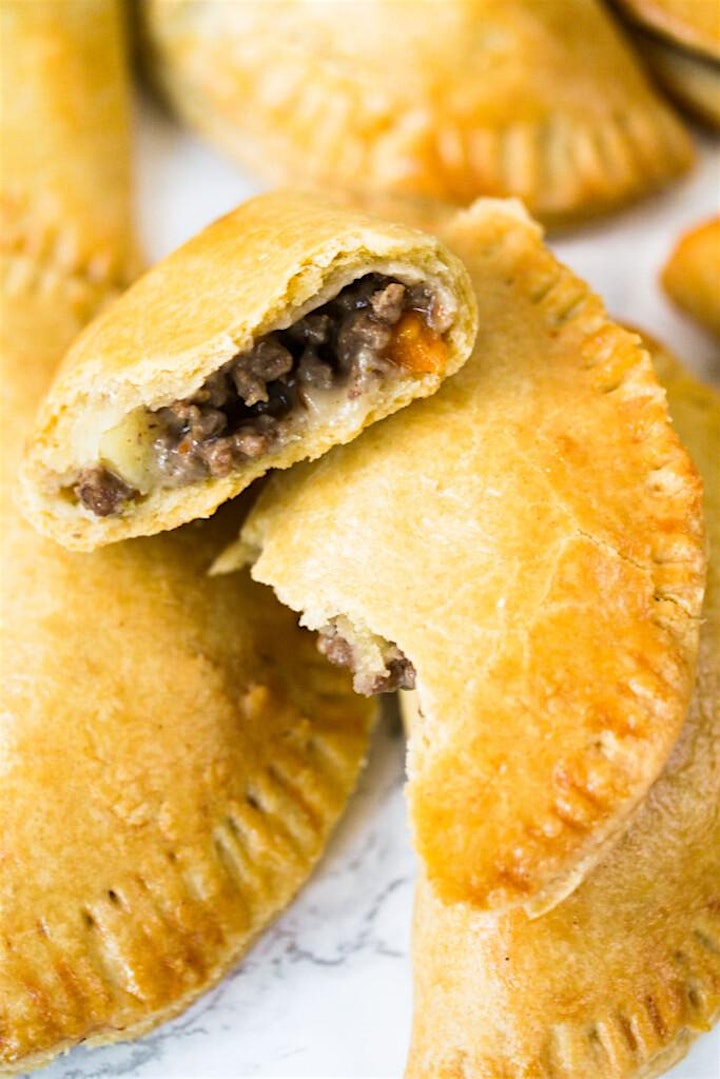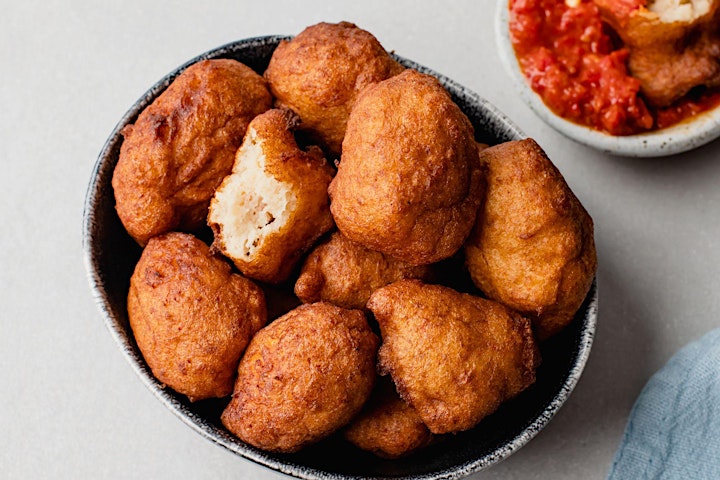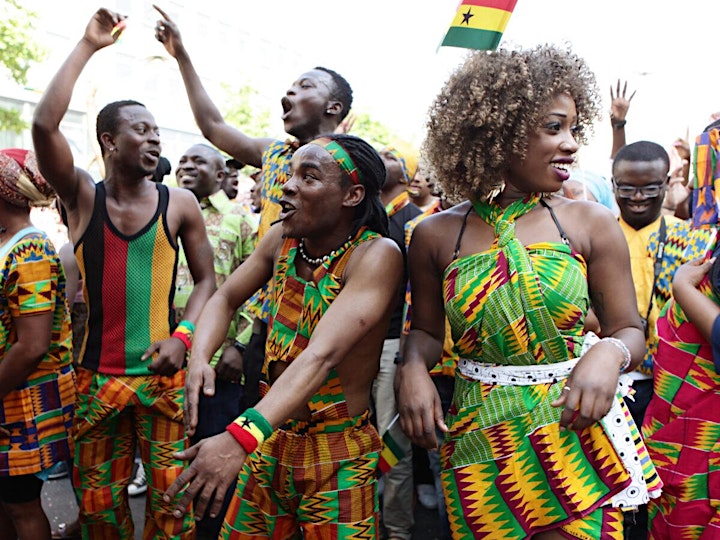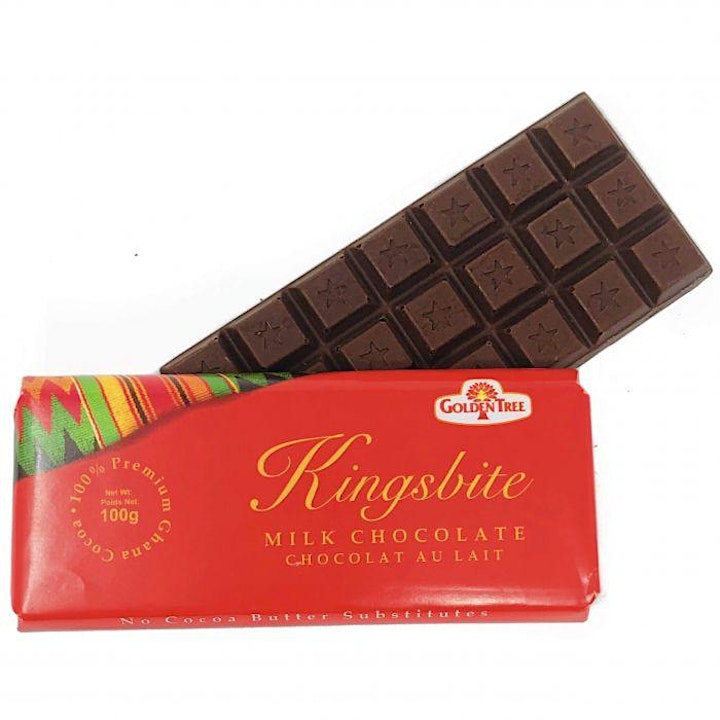 Come taste delicious Ghana Chocolate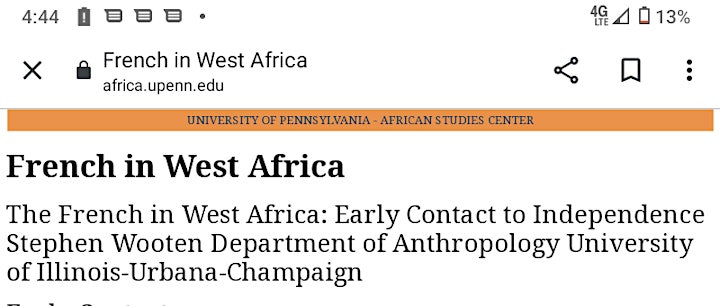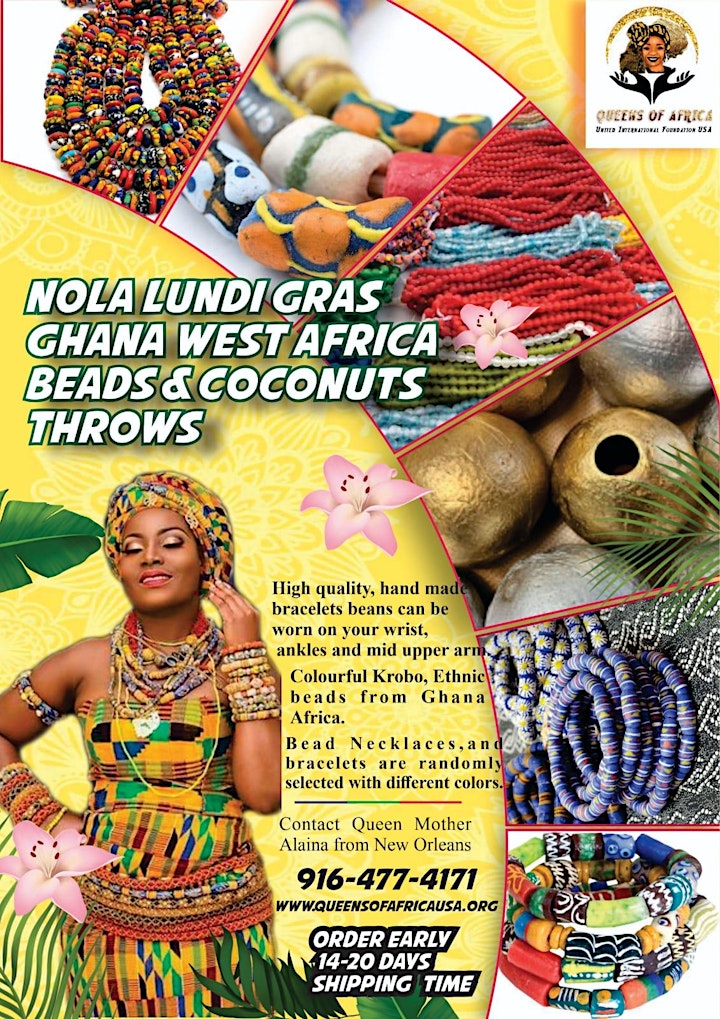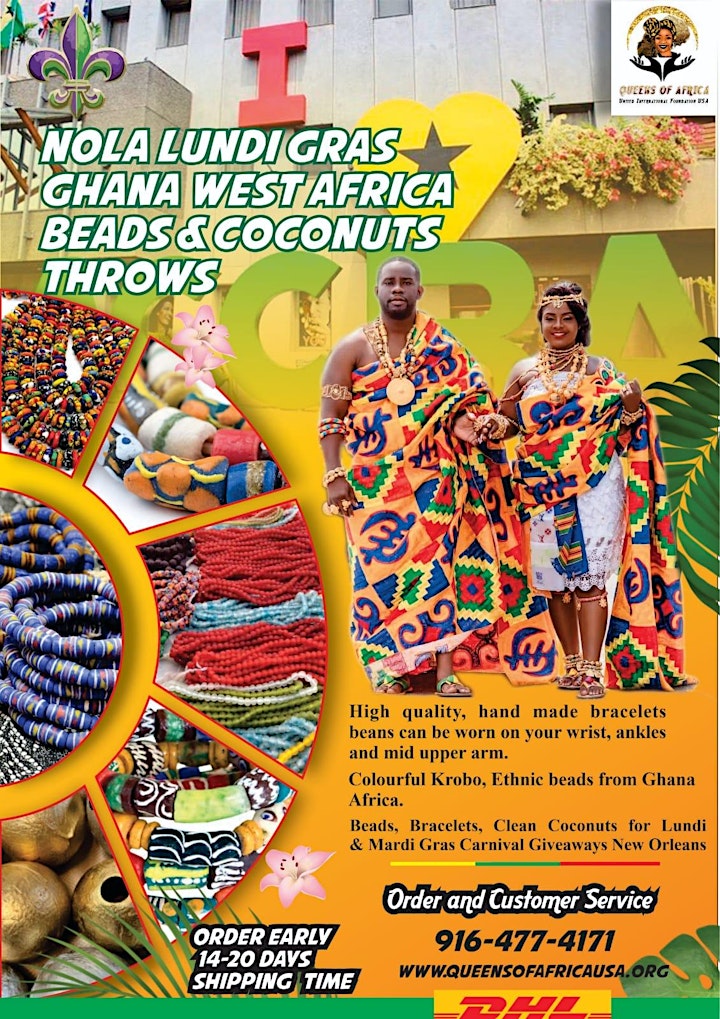 Shop online for beautiful Lundi and Mardi gras Throws, clean coconuts, these beautiful beads can be worn as Accessories and used for Throws.
Order online now, pick up Saturday February 11, 2023 at our event
www.queensofafricausa.org
Time

(Saturday) 12:00 pm - 6:00 pm
Location

EEDO'S Restaurant and Bar

11831 N. I-10 Service Road, New Orleans, LA 70128